Maruti Suzuki India, the biggest name in the Indian auto sector declared recently that, it will come with an upgraded car model of Maruti Swift by 2011. The third generation of the popular hatchback, Maruti Swift was unfolded in the beginning of 2010 in Hungary.

Maruti announced sometime back, that it will come up with an all new revised version of the company's best seller, sedan Maruti Dzire and the hatchback Maruti Swift. The company is taking this step to increase the output in Manesar and Gurgoan facility.

The hatchback Maruti Swift was introduced in 2005 as a sporty car and is placed by Suzuki as the global strategic car model.

As per the sources, Maruti has thought to shift whole of the assembly unit of Maruti Dzire in the t Gurgaon facility near by July, 2011. In future, Maruti also intends to shift the manufacturing of the compact car Maruti Swift in the Manesar plant, at present manufactured in Maruti's two production plants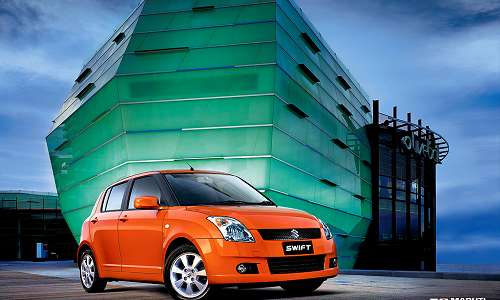 See More Maruti Swift Pictures Read More on Maruti Swift
M M Singh, Managing Executive Officer in Production for Maruti Suzuki, said that, Maruti Suzuki India plans to completely shift Maruti Dzire and Maruti swift manufacturing to Manesar to increase the output. The sedan plant will shift by July, 2011 and hatchback will still take some more time. Mr Singh, though did not on the increased volume after the shifting of the production units for the respective cars.

At present, Maruti produces almost 10,000 Maruti Dzire and 12,000 Maruti Swift each month. Maruti is loaded with heavy booking orders, as for the hatchbacks Maruti Swift has a waiting for 3-4 months and Maruti Ritz takes 1-2 months time but Maruti Dzire, the sedan takes 4-5 months time. And the newly launched, Maruti Eeco, has a waiting time of 5 months for its buyers. As per Maruti, it is anticipating a hike of 30 per cent in its sale in this fiscal year.

Mayank Pareek, Managing Executive Officer in Marketing and Sales department in Maruti India, he said that, Maruti looks for a growth of 28- 30 per cent in this financial year. In the last financial year, the company sold 8.7 lakh cars.
Read More on : Maruti Swift price