Jaipur: Maruti Suzuki India Ltd, the country's largest car manufacturer, rolled the 3rd edition of WagonR Think Big Challenge. WagonR Think Big Challenge is a platform for budding entrepreneurs to showcase their innovative business ideas. This unique initiative by Maruti Suzuki is to encourage entrepreneurship among individuals. The participants showcase their ideas to venture capitalists who evaluate the ideas for commercial viability and possible funding. WagonR Thing Big Challenge was introduced by Maruti Suzuki in the year 2009 and has received encouraging response. Season 2 saw an overwhelming response with over 45000 registrations.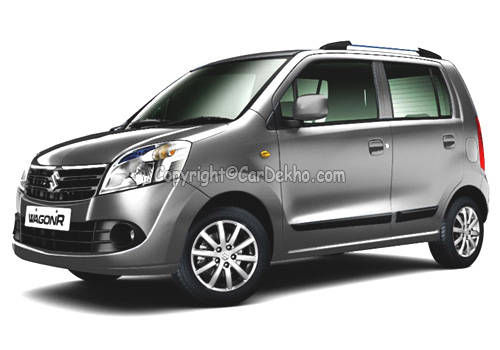 The 3rd season of WagonR Think Big brings in more objectivity and greater focus towards the participants from specific target groups. This year's event has anew category specially designed for students from B-schools. Named as WagonR Think Big Challenge3-Young Turks it promotes entrepreneur spirit amongst the youth. Speaking on the occasion, Mr. Shashank Srivastava, Chief General Manager, Marketing, MSIL, said, "Our initiative to nurture innovative business ideas has seen huge popularity in the last two seasons. This year we expect to see more participation. To encourage entrepreneurship among college students we have specifically added a new category this year. WagonR Think Big Challenge is an ultimate test of a business idea, passion, leadership and smartness"
The initial round of registrations for the general category (Mainline) started on 22nd April 2012 through 160 Maruti Suzuki dealerships spread across 19 cities and online as well. The winner from this category would be awarded with a cash prize of Rs.10 lakh, a brand new Maruti Suzuki WagonR and an opportunity to get his or her idea funded by venture capitalists to start the business. Registrations for college students begin in the last week of April 2012. The competition will invite business ideas from students of as many as 120 colleges spread across 12 cities. The smartest business idea amongst students would win a cash prize of Rs. 1 lakh.
Read More on : Maruti Wagon R