Maruti Suzuki launched its MPV Ertiga a month back and made record booking of 32,000+ units in just a month of time. The vehicle was set to be in market after six months of its launch. But the current situation and the strong demand for Maruti Suzuki's latest offering have shifted the waiting period to over 9 months. The price hike in petrol is also one of the reasons, why the demand has increased all of a sudden for the top-end version of the Ertiga diesel.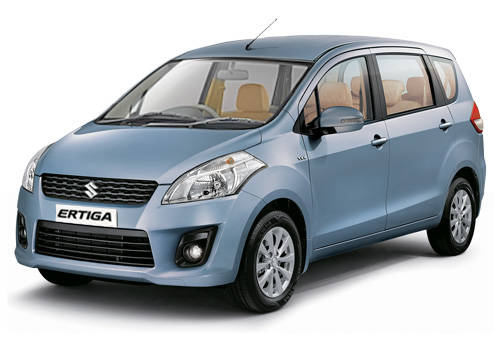 The people eager to buy the Maruti Suzuki Ertiga ZDi have to now wait for more than nine months starting from the March of the next year. The main reason behind this delay is the shortage of alloy wheels that come as a standard product in the ZDi version of the Maruti Ertiga. The current supplier of these alloy wheels is in Thailand. The dealer of the alloy wheels is unable to meet the requirement of the Maruti Suzuki with the number of diesel-powered Ertigas that are being manufactured to complete the orders at present. The diesel variant of the car contributes about 70 percent of the total bookings that have been done till date.
6,000 units of the Maruti Suzuki Ertiga are being manufactured in just one month. The base version of the vehicle i.e. Maruti Suzuki Ertiga LDi, will be available in the market within a month's time. VDi version of the vehicle will be available after 4 months of time. Another reason for the high demand of the Maruti Ertiga ZDi version is the price gap of Rs. 80,000 in the VDi and ZDi version of the vehicle, which shows the additional features and premium range given to the MPV of Maruti Suzuki.
Read More on : Maruti Ertiga review