The leading SUV(Sports Utility Vehicle) player in India, Mahindra & Mahindra has recently launched the most awaited off-roader, Mahindra Thar. This new entry in the SUV segment seems to be a threat for Maruti's one of the oldest SUVs, Maruti Gypsy. Maruti Gypsy is also used by the forces and is blessed with excellent performance and powerful engine, but it has not been much impressive with the sales figures.

However, the company Maruti Suzuki is all set to come with its new SUV on shores next year, Maruti Jimmy to maintain its share in the domestic market. No doubt, Maruti Jimmy would the answer to Mahindra Thar. To be launched in 2011, Maruti Jimmy is expected to come in the price tag range of 6-7 lakhs and would give a stiff competition to Mahindra Thar which comes at the price tag of Rs. 5.99 lakhs (Ex-showroom Delhi).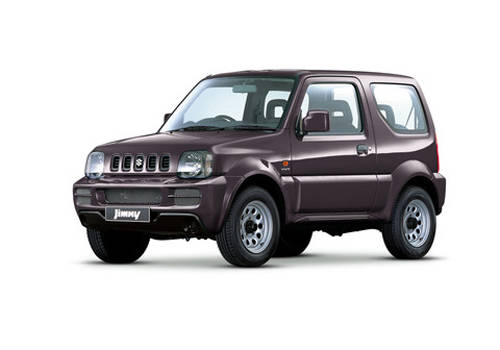 See More Maruti Jimny Pictures Read More on Maruti Jimny
Mahindra Thar is powered by 2.5 liter diesel engine and offers mileage of 9.0 kms in city conditions and 13.0 kmpl on highways. The car delivers excellent torque of 247 Nm 1800- 2000 rpm. The car is designed to meet with tough off-road and high altitude conditions. The launch of Mahindra Thar has really impressed the people who are looking for options like Maruti Gypsy.

Maruti Gypsy, however have not been much impressive with the sales statistics but the car has got its own advantages like super reliability, excellent performance, trusted brand product, low maintenance cost, comfortable seats and superb fatigue free driving.
See More Mahindra Thar Pictures Read More on Mahindra Thar
The upcoming Maruti sensation, Maruti Jimmy will surely be a key player for Maruti Suzuki to maintain its grip in parallel to Maruti Gypsy in the domestic auto market. Maruti Jimmy is speculated to come in common rail diesel engine with excellent torque and efficient power similar to its petrol variant presently sold in the Japanese sub-continent and other places across the globe. At present, Maruti Jimmy comes in 1.3 liter MI3A Petrol producing maximum power of 80 Bhp and maximum torque of 110 Nm.

It would be interesting to see a close fight between the two SUV's, Mahindra Thar, a new model arising from its ashes of Classic Jeep and upcoming Maruti Jimmy, whose performance has been tried and tested overseas.
Read More on : Maruti Jimny price