It seems this year is the 'SUV year' with all the car-makers rushing in the market with their newfangled utility vehicles. The latest UV that has hit the showrooms is the LUV (Life Utility Vehicle) from Maruti Suzuki India. Word is, there is another LUV (Leisure Utility Vehicle) 'Actyon Sports' spanning the roads from SsangYong Motors of South Korea which is owned by the Indian auto giant Mahindra and Mahindra. These innovative names and acronyms are an attempt to woo more customers.

See More Maruti Ertiga Pictures Read More on Maruti Ertiga
The Actyon Sports was launched in January 2012 by Mr. Lee Yoo-il, President and CEO of SsangYong Motor Co (SMC). This car was initially described as South Korea's first LUV (Leisure Utility Vehicle) as it resembled a pick-up vehicle and was a perfect vehicle for outdoor life. According to the company, the 'Actyon Sports' is perfectly capable of responding to the needs of the population that enjoys extreme sports and leisure activities. Mr. Yoo-il had called the new LUV Actyon Sports, the flagship and sensational model of the company which would expand the scope of the South Korean automotive culture.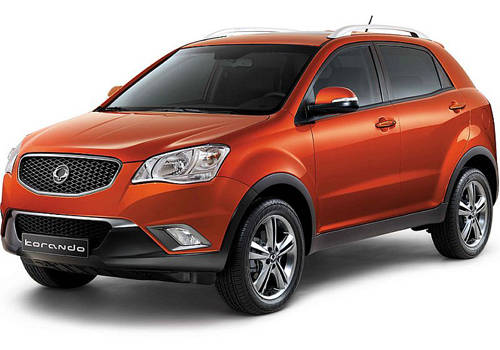 See More Mahindra Ssangyong Korando Pictures Read More on Mahindra Ssangyong Korando
Before, Mahindra & Mahindra came for rescue, SMC was struggling with debt and now Actyon Sports is expected to help the company achieve sales target of 2012 and regain its status. According to the President of M&M – automotive and farm equipment sectors, Mr. Pawan Goenka, the company has no plans of launching their 'beLUVed' Actyon Sports leisure utility vehicle in the country. The recently launched Maruti Ertiga LUV is also an attempt to gain back the lost market share of Maruti Suzuki India which stood at 38.44 percent and 26.18 lakh units in the passenger vehicles segment.In the words of the company, Ertiga enhances the product line-up of MSI and would also carve out a niche segment of the much-needed compact SUVs in the Indian car market.
Read More on : Maruti Ertiga review