In over 30 years of journey, what has made the small car Maruti 800 legendary is the privilege of 'owning a four wheeler' it has provided the majority of the Indian citizens. For many, this highly fuel efficient, highly reliable and practical, affordable and easily maintainable 'small wonder' was their first owned car. Maruti Suzuki India had been phasing out M800 for some time now, the car was not made BS IV compliant which limited its sale to the semi-urban and rural markets and now the company will finally end the saga of this legend in April 2012. As reported before, this best-seller would be replaced by a brand new small car by the end of 2012 and is expected to draw in huge volumes.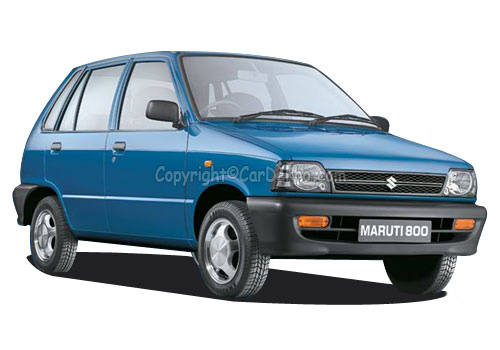 See More Maruti 800 Pictures Read More on Maruti 800
On account of the M800's phase out, Maruti Alto has risen and shone as the highest selling car in India with monthly sales of over 20,000 units. The replacement of Maruti 800 will be based on Alto's platform and is also expected to be equipped with a tweaked version of the same F8D, three cylinder engine. This engine is pretty reliable and prudent in avoiding waste and with some minor tweaks, the engine will become more modern and technologically advanced and also capable of competing against engines of newer cars. This modified engine could make the Maruti 800's replacement, the most fuel efficient car in the line-up of the company. Maruti Suzuki India is expected to follow its close-pricing strategy here also; to maintain the customers within the brand Maruti is expected to price the upcoming replacement of 800 under Rs. 3 lakh.
Read More on : Maruti 800 expert review