2013 BMW X1 launch was in the US at the New York Auto Show last month. This German automobile giant overhauled the vehicle and launched it as the X1 compact crossover for the MY 2013. Though this crossover has been launched only in the US but it will be available soon in other countries as well. The 2013 BMW X1 is the smallest crossover till date and has been made available in many other markets which include India, Europe, and several other countries in the past few years. New BMW X1 crossover boasts out the revamped front bumper and split-grille with completely new headlamps and dazzling mirror housing. The cabin too has got noteworthy changes which includes adding up the new upholstery, tone, and tint in good shape options and lots of electroplated trim on the console and the shifter.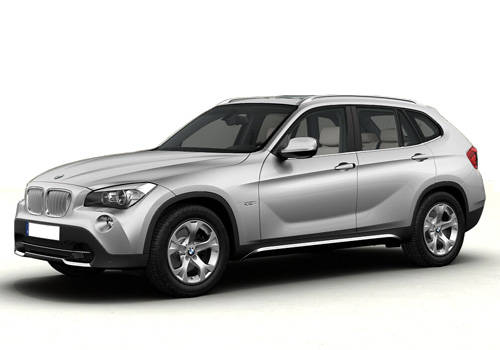 BMW X1 petrol variant is available in two different options: the sDrive with rear wheel drive and the xDrive with all wheel drive option. It is also offering the two engine options; the X1 i28 has a 4 cylinder engine and the X1 i35 has a 6 cylinder engine. The X1 i35 offers the all wheel drive option only with the 6 cylinder engine which doles out power of 300 ps and a torque of 406 nm. All the new variants of the BMW's X1 series come with the more efficient ZF sourced 8 speed automatic transmissions unlike the traditional 6 speed manual transmission available in most of the BMW's. The luxury car maker of Germany will put forth two separate lines for the X1, the xLine series and SportsLine series also with M Sport package in the Unites States.
The BMW X1 comes only with petrol fuel option but the diesel variant will be launched when the car will be introduced in the European and Indian markets. BMW X1 mileage is commendable with 18 mpg for the city and 27 mpg for the highways. For the time being BMW has rolled out X1 in US but the Indian market still hopes that the xDrive variant will be launched soon. If the xDrive variant of the 2013 BMW X1 is launched in Indian market, it will be competing with Audi Q3 which comes with Audis trademark Quattro with an all wheel drive option.
Read More on : BMW X1 price