Ford Endeavour was supposed to launch in India by mid 2012 but now the launch has been delayed by the American automaker due to the shortage in the parts in the production of the SUV. Ford faced a loss in production of Ranger in Asia due to the flood in Thailand . Though the production is resumed, yet the suppliers are recovering from the floods which have swept away the production of ranger to two months. The new version of 2012 Ford Endeavour has been set up on the Ranger which is an important model in Asia. Ranger is sold as Everest in few markets in the SUV version and as pick-up trucks in other few.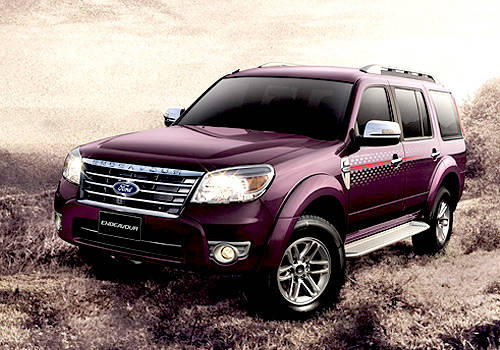 The name Everest is not available in India and hence, the company used the name Endeavour for the SUV. Ford is trying to compete with Toyota's Fortuner by launching the new Endeavour. Ford Endeavour has got lot of changes in the exterior as well as the interior. The new Endeavour's interior is spacious and is being offered in two engine options: 2.2 litre diesel producing 150 PS power and 375 Nm torque (replacing 2.5 liter diesel) and 3.2 liter diesel producing 200 PS power and 480 Nm torque (replacing the 3.0 liter diesel).
The rear suspension has been improved in the SUV as per the engineers of Ford. Ford India's EcoSport is soon going to be launched in 2013. Expectations are that the new Ford will be available in the market in the last quarter of the year 2013. Skoda is about to bring the new bigger version of Yeti with GM is going to string around with the launch of Chevrolet Trailblazer. This Rs. 20 lakh SUV segment is soon going to have a lot of options.
Read More on : Ford Endeavour price