With the launch of the new iGen i20, Hyundai India kick started a campaign called "I live the Uber Life". The new i20 has an all new facelift, spacious interiors and host of new features. New Hyundai i20 is the only car in this segment to offer 6 airbags – dual front, side and curtain thus making it one of the safest cars on the road today. Uber Life in literal sense means 'beyond the usual', so last weekend was completely dedicated to experience the uber life in 5 major cities of India (Mumbai, Delhi, Bangalore. Hyderabad and Chennai). The metro cities had the luxury to explore the latest iGen i20 in their nearby mall and spend as much as time as they want, click pictures and print them.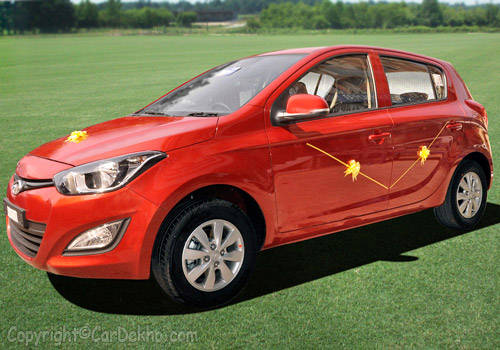 See More Hyundai i20 Pictures Read More on Hyundai i20
The campaign showcased the new car and invited the people to check out the car exclusively. The response was overwhelming as the mall-goers enjoyed their stint with the new found uber life as they explored the features, comfort and the upgrades of the new i20. They held quizzes, took pictures and made a collage filled with the special 'uber' moments. Hyundai's new campaign definitely grabbed all the eyeballs and was a success and people thoroughly had a great time as they experienced the uber life and couldn't stop raving about it.
Read More on : 2013 Hyundai i20