Looking at the declining sales of Accent sedan and ascending sales of i20 hatchback, the Korean auto giant, Hyundai has thought of a perfect way to carve out a win-win situation out of this. Hyundai is planning on developing a sedan based on the next-generation i20 hatchback which is anticipated to be launched in 2014. The next-generation i20 is expected to be way too advanced than the current version and the improved features are sure to find a place in the i20 sedan as well. Since the new sedan is inspired from i20 hatchback, it is expected to fall in the sub-4 meter segment and thus would enjoy the excise duty benefit; this car is also expected to replace the Hyundai Accent sedan.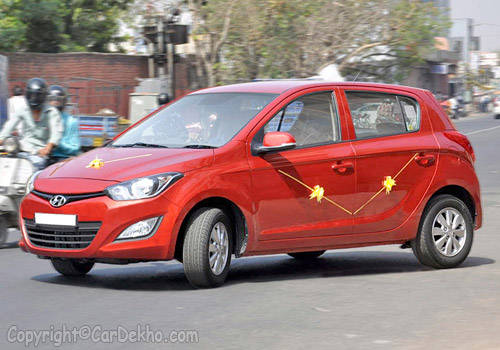 See More Hyundai i20 Pictures Read More on Hyundai i20
The Hyundai i20 sedan would be borrowing the support and the design structure from the i20 hatchback. This new car will be made available in both the petrol and diesel versions with impressive boot integration like the Tata Indigo CS instead of Maruti Swift Dzire. Equipped with a five speed manual gearbox, the petrol variant will be powered by the 1.2 liter dual VTV petrol engine capable of pumping out a peak power of 84 BHP at 5200 RPM and a peak torque of 116 NM at 4000 RPM. The diesel variant on the other hand will be affixed with a six-speed manual gearbox and will be extracting power from the 1.4 liter diesel engine driving a peak torque of 224 NM at 1750 RPM and a peak power of 90 BHP at 4000 RPM. Also on the cards is a 1.4 liter petrol automatic variant.
See More Hyundai i20 Pictures Read More on Hyundai i20
Hyundai is expected to price the i20 sedan in the range of Rs. 6-8 lakh (ex-showroom Delhi) which in turn would help the company to pull in volumes in the C-segment. With the i20 hatchback backing, the new car is expected to take on the likes of Tata Indigo Manza, Maruti Swift Dzire, Ford Fiesta Classic and Toyota Etios. In order to meet the growing demand of diesel versions of i20 hatchback and Verna sedan the company has raised the production of cars by 50%. Recently, Hyundai had also revealed its plans of rendering the Indian car market with its own diesel engine factory.
Read More on : Hyundai i20 detailed review