Chevrolet Spark was launched with much bang by General Motors but lately the sales of this car have tapered a little and now the company is planning to grant this tired car a bit of rework. Recently on the occasion of the launch of Chevrolet Tavera Neo 3 in Delhi the President and Managing Director of General Motors, Lowell Paddock was asked about the future of Spark and he indicated that the small car Chevrolet Spark would be getting a makeover. At the Auto Expo 2012, the Sales Director of General Motors India, Mr. Vikas Jain also suggested that the Chevrolet Spark needs a 'look change'. He however did not mention any more details.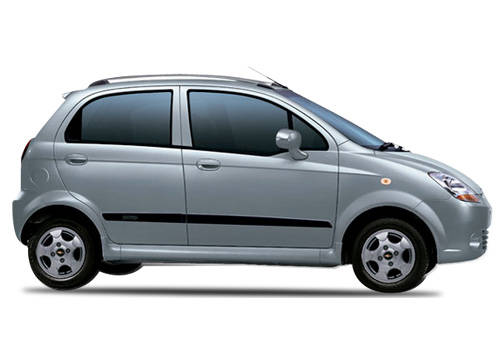 See More Chevrolet Spark Pictures Read More on Chevrolet Spark
Over the years, this car has been furnished with a new dashboard, a change in interior colour, powertrains and fuel options but what this small car had been missing despite these changes was a refreshed look. It is hoped that the face-lifted version of this car would do some wonders to the sales. Maruti Suzuki India has been working on some developments of its best-selling 800cc model. This new and advanced model would replace the Maruti 800 and some variants of Maruti Alto. Chevrolet Spark unfortunately lies in the same price segment as that of Maruti 800 and Maruti Alto, hence is expected to be under more pressure because of this new development.
See More Chevrolet Spark Pictures Read More on Chevrolet Spark
The sales of Chevrolet Spark were hit by the advent of Hyundai Eon in the same segment. General Motors however, reclaimed the sales of Chevrolet Beat by introducing Smartech diesel engine but Spark was still devoid of any such value additions. The sales of Chevrolet Spark have hit rock bottom and the complete makeover of this car is the best bet the company has at present. General Motors India has a design studio in Bangalore which can turn around the fate of this car. A complete makeover or a completely different model of the same name is what can save Chevrolet Spark now.
Read More on : Chevrolet Spark detailed review