The auto maker from the United States, Ford Motor Corp has recently announced that in order to gain share in the Indian car market, the company is going to launch a series of cars by 2015. The first step intended in this direction is the launch of Ford Focus in India. The company is also planning on developing a smaller car than its favorite hatchback Ford Figo. In addition to these two cars the upcoming compact SUV Ford EcoSport is also the part of the six cars that company has planned to roll out by 2015.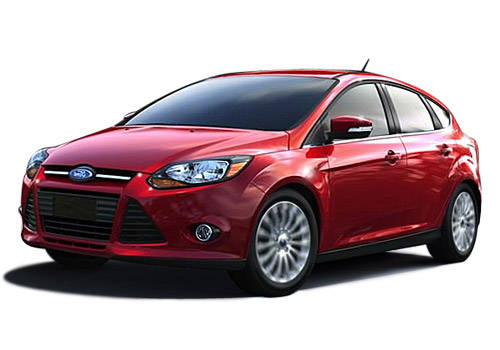 According to Mr. Joe Hinrichs, President of Asia Pacific and Africa operation of Ford Motors, the company is both capable of and willing to develop cars that are smaller than Ford Figo and can sit below it in terms of pricing. The company had no intensions of making Figo a part of their portfolio but it developed the Figo from scratch for the emerging market of India and other countries, he added. Mr. Joe further stated that the company has gained confidence because of it and now knows the taste of Indian customers.
In the FY2012, Ford India sold a total of around 92,748 units and with this gained a share of around 3.2 percent in the domestic car market. Out of these units, 75 percent are Ford Figo units. The future products are focused on the small car segment which is known as the volume pulling segment of the country and Ford India firmly believes that these future products will enable the country to hold better share in the market. The company also revealed that the much-talked about premium hatchback Ford Focus is on its way to India. Mr. Joe Hinrichs also mentioned that the Ford Focus makes complete sense in the car market of India since people here wish to own a sedan as it is a symbol of luxury; this mentality however, is staring to change. These days people are drifting towards premium hatchbacks which are more powerful and enriched with features, as they find them more practical and sutiable for easy driving in the city.
A pre-production version of Ford EcoSport was exhibited in the Beijing Motor Show on Monday. The car will be launched first in Brazil by the end of this year. The launches of India and China will follow by the start of next year. The Indian version of EcoSport will have both diesel and petrol variants, whereas China will only have petrol variant. Ford Motors has linked huge hopes with India and China for its global sales and wishes to increase the sales by 50 percent to around 8 million units by the year 2015. The company has witnessed an increase of overall annual sales of Asia Pacific region, which has grown from 12 million in 2000 to 31 million in 2011.
Read More on : Ford Focus