Force Motors has a pretty long association with Daimler and now it is ready to give its alliance a whole new level by launching its first ever MPV or multi-purpose vehicle. Force Motors' MPV has its foundation based on Mercedes Benz Viano, which is expected to come with a price tag of Rs. 10 to 15 lakh. However, the name of this Force Motors' MPV would be different, but the brooch will certainly signify its prestigious association with Mercedes-Benz. According to the reports, Force Motors had signed an authorized contract with Daimler AG regarding the multi-purpose vehicle project in the month of July. As per Force Motors, this all inclusive and wide ranging supply of exquisite product technology by Daimler will smooth up the progress of the firm into the passenger car segment and in the good vehicle section, which will balance off its Traveller light commercial vehicle product range.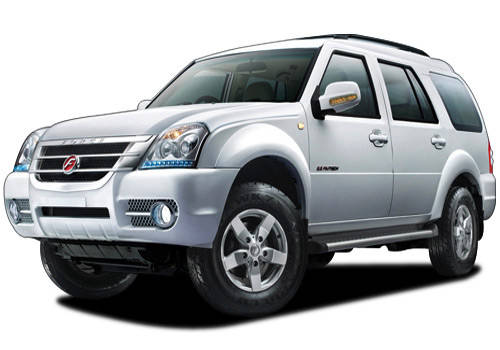 See More Force One Pictures Read More on Force One
While we're on the subject, the Traveller is also a model of Mercedes-Benz, which is called the Transporter. Force Motors is already busy with a current arrangement with Mercedes Benz tech Powertrain GmbH for supplying technical aid related to the engine installation, refinement in electronics and vehicle build quality. The Mercedes-Benz Viano is a seven seater MPV, which is being sold globally. There could be a certain possibility that Force Motors might go for the 8 seater model instead. It is expected that Force Motors' MPV, which is based on Mercedes-Benz Viano will come with same engine and transmission as Force One SUV. The new Force Motors' MPV will come with 2.2 litre four cylinder, common rail engine, which will churn out about 139 bhp of power and will have 5 speed manual gearbox.
Read More on : Force One review