The Fiat India Automobiles Limited (FIAL) announced at a recent event in Hyderabad that post its partnership with Maruti Suzuki to which Fiat deliver engines; they will ensure that they aim at completely utilizing the resources and the capacity at the manufacturing plant at Ranjangaon, a small town close to the city of Pune in Maharashtra. As decided by the MoU signed between the two companies FIAL would be providing approximately 1,00,000 Multijet 75hp SDE 1.3lt engines per year to Maruti Suzuki for the next 3 years starting this year.
The assembly line that is currently making an average utilization of around 70 percent is targeting a complete 100 percent utilization of the available resources as stated by Mr Piyush Lall who is the Assistant GM of Fiat Brands-Tata Motors. Lall was speaking at the introduction of the new versions of the Linea and the Punto. The plant currently produces Fiat's Multijet diesel supported engines with a 1.3 lt capacity and FIRE gasoline engines with a capacity of 1.2 lt and 1.4 litres. The plant has available resources for the manufacturing of around 1 lakh cars and about 3.5 lakh engines apart from approximately 3 lakh spare parts and other accessories. Few Tata passenger car models are also produced at this assembly line.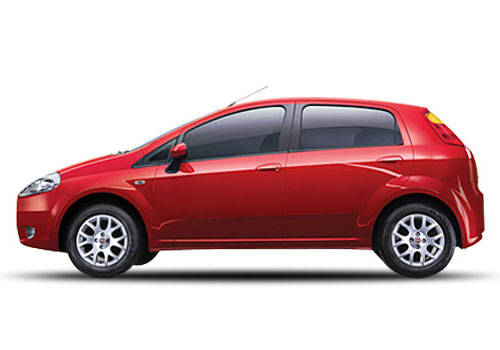 Mr Lall further elaborated that after the recently concluded mutual decision with Maruti Suzuki the assembly line capability is bound to increase and even Tata motors is planning to make more cars at this plant. The 1.3lt Multijet engine will be used in Suzuki vehicles manufactured in the country for the local car segment. FIAL also plans to increase its sale to 20000 units from last year's sale of18,000 units. The price of the two cars may turn out to be a factor in deciding the sales. Punto is priced in between 4.89 lakhs to 6.92 lakhs range whereas the Linea has a cost somewhere between 6.92 lakhs to 9.32 lakhs.