After Ferrari Enzo, the next model to come up as the flagship model of this Italian sports car manufacturer has been revealed at the Beijing Motor Show 2012. In the last decade, Ferrari had hinted a lot about the successor of Enzo but what came in as a surprise is the fact that this new flagship car of Ferrari would be a hybrid. At the Geneva Motor Show 2010 Ferrari had showcased the 599-GTB concept carrying the Hybrid Kinetic Energy Recovery System. But now for the Enzo's successor, the latest iteration of Hybrid Kinetic Energy Recovery System equipped V12 engine has been modified into mid-rear engine layout.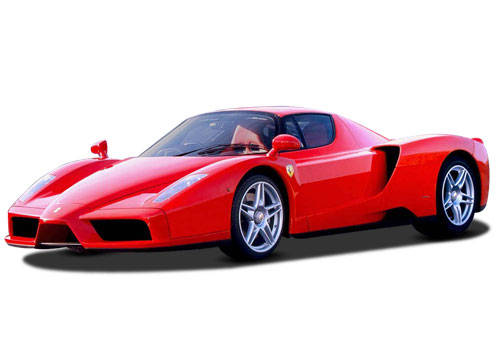 The Hy-KERS was initially designed for the Formula One cars in which there were two electric motors, one was used to send electric boost to the rear wheels and was fixed between the seven-speed dual clutch gearbox. The second one of the two motors was used to power the auxiliary systems that included the power steering, brake servos, air conditioning and some other electrical systems included in the car. The electric system drives power from the lithium-ion battery which has been placed very strategically below the centerline of this Hybrid so that it distributes the weight optimally; the battery feeds electrons to the cells while the brakes are being applied. The electric motor provides power to one of the two clutches in transmission as soon as the driver mashes the throttle and the result is a smooth wave of torque.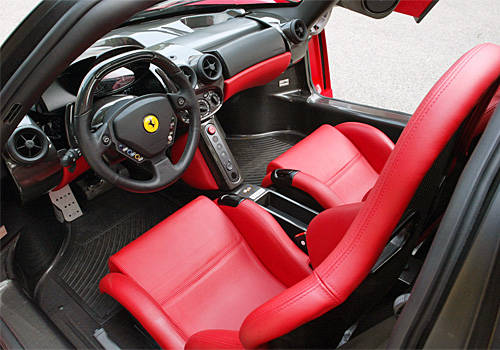 This electric motor is also expected to contain traction control, electronic brake force distribution for the maximization of grip through corners and thus result in the formation of the foundation of a new differential for torque-vectoring. The 0-60 mph time for this car has been recorded as less than 3 seconds. The Hybrid system ensures top-class output and performance with minimal emissions. As claimed by Ferrari, the HY-KERS system is sure to produce 40 percent less emissions and 10 percent more power in comparison to the non-hybrid V12 engine. The V12 engine is capable of producing a power of 800HP and when coupled with the 120HP electric motor, the overall power output of this Ferrari Hybrid supercar would be more than 900HP which is undoubtedly the maximum power ever generated by any car. In short, this successor of Ferrari Enzo is going to be the fastest and the cleanest vehicle on the face of this planet. The Ferrari Hybrid will break covers later this year and will be sold in early 2013 in limited number.
Read More on : Ferrari Enzo detailed review