Who would have imagined that the beloved petrol cars would become a story of the bygone era? With diesel deranging the petrol kingdom, the car makers are in a rush to push the sales of the petrol cars in India. To draw in more customers, the auto manufacturers are offering discounts on Indian cars in the form of freebies right from gold coins to LED televisions. Going by the statistics, the petrol prices in India have shot up five times in the last year and the current per liter differential of petrol and diesel is Rs. 25.51.
The auto industry has seen an increment of 35 percent in diesel cars sales and on the other hand there has been a decline of 15 percent in the petrol cars sales. Maruti Suzuki India is offering discounts of Rs. 20,000-25,000 and also some offers on the Alto and Wagon R. Toyota India and General Motors are offering discounts in the form of insurance services and free maintenance respectively. Honda Siel Cars Ltd. has jumped on the bandwagon as well with attractive financing scheme for improving the sales of its newest small car. Honda Brio.
According to Mr. Mayank Pareek, Managing Executive Office – Sales and Marketing of MSI mentioned that the auto industry has an up rise in the discounts offered on the petrol cars owing to the low sales of this variant. The company is trying to strengthen the product range with cars like Ertiga and is also carving out strategy for promoting sales in rural areas to pull up the sales of petrol cars in India, he added. The MSI has released promotional schemes on the cars like Alto, Wagon R and Estilo which are available only in petrol variant.
Hyundai Motor India Ltd. is also offering great discounts and freebies on its petrol cars in some specific regions of the country. Hyundai Eon petrol is being offered with an exchange royalty of Rs. 10,000, the discounts of Hyundai Santro hatchback and Accent sedan are getting a discount of Rs. 15,000 and more. Great freebies like LED televisions are also being offered on some of Hyundai cars.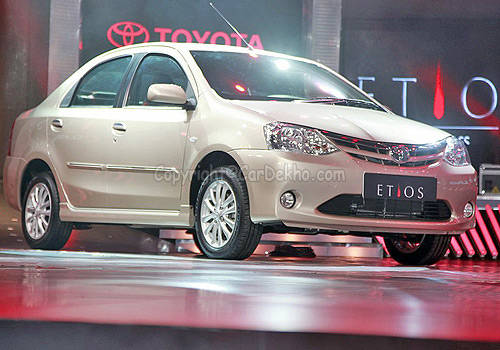 According to Toyota Kirloskar Motor's Deputy Managing Director, Mr. Sandeep Singh, the company is taking initiative for educating the customers about the diesel cars and also that the diesel car is advantageous only when it runs around 1,500 km a month. The petrol cars contribute only 30 percent to the total sales of the company, he added. The company is offering free insurance - valued at 1 percent of the car's price - on the sedans -Toyota Etios petrol and Toyota Corolla Altis petrol.
Read More on : Maruti Wagon R 2013