Nissan Motors is all geared up for the launch of its entry-level cars brand Datsun which is expected to come forth as the volume puller arm of the company. In the Indian subcontinent, Nissan has emerged as one of the biggest players in the passenger car market and now with the announcement of inexpensive Datsun cars Nissan India is being treated with special attention. For the first time in the FY2012, the sales of Nissan cars has crossed the 1 lakh mark which has made Nissan India sit on the throne of the top exporter of mid-sized sedans from the Indian car market.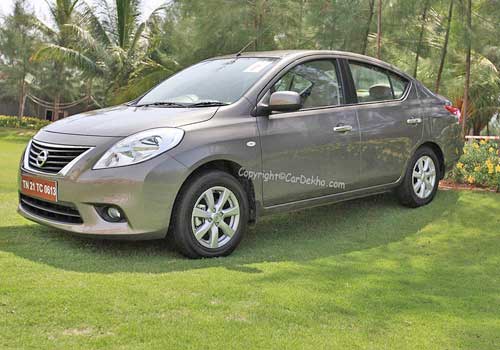 Nissan India holds a share of impressive 20 percent in the car exports of passenger segment for the FY2012; sitting above Nissan in this list are Hyundai and Maruti with 48 percent and 25 percent share respectively. The sales figure in the domestic market of Nissan India stands at 33,286. The company has seen a marked increase in the export sales figure which has risen to 100,909 units from the previous figure of 46,135 units. Company's mid-sized sedan Nissan Sunny has also performed really well in terms of sales in both the domestic and foreign markets and the exports of Sunny which started in January'12 has also helped the company cross the 1 lakh mark. Till March 31st 2012 the total exports of Nissan Sunny were 46,135 units.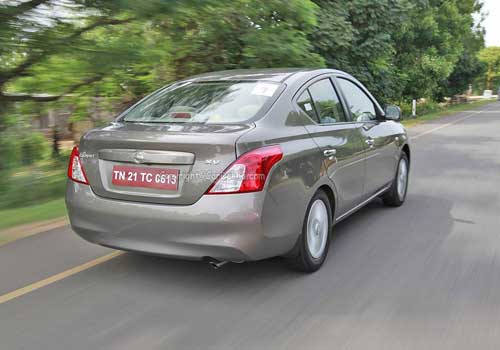 Another model among the Nissan cars that is doing pretty well in terms of exports is the Micra hatchback. This compact car did not do well in the domestic market but has sold soaring 86,675 units of Micra overseas in FY 2012; last year's figure was just 46,135 units. According to the Managing Director of Nissan India, Mr. Ishida Takayuki, the company is eyeing a wide export base for its cars built in India and is also exploring new opportunities for the same. Nissan Motors India will maintain its goal of establishing itself as one of the top most players of the Indian car market, he added. Earlier, the position of the largest exporter of sedans was held by Hyundai. The Hyundai Verna and Hyundai Accent were the two sedans that used to pull in a lot of exports volume. But post the re-jig, Nissan Sunny has emerged as the top-selling mid-sized sedan in terms of exports.
Read More on : Nissan Sunny price in India