Maruti Suzuki India's recent entrant in the MPV segment Maruti Ertiga that was launched yesterday in the country will now be exported to Indonesia by the end of May as per the company's officials. MPV is the fastest growing segment in India, figuratively,the segment has seen over 20% growth in the last three years. The current share of the MPV segment in the Indian auto industry is 10%. Maruti Suzuki India has a 3% share in the Indonesian auto market and hopes to amplify that share with the launch of Maruti Ertiga MPV. The car will be exported from India through CKD ( completely Knocked down ) route and will be assembled in Indonesia only. The Ertiga MPV price is tagged at Rs.6.17 lakh (ex-showroom Chennai) whereas the price of the car in Bangalore is tagged at Rs 6.12 lakh (ex-showroom) for the base model.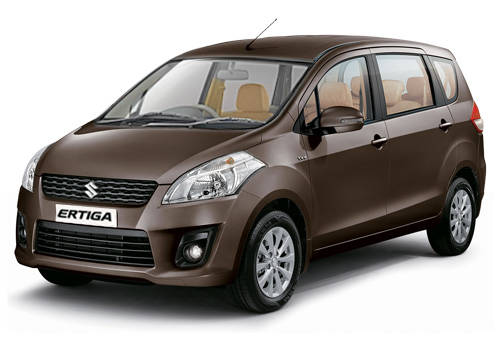 See More Maruti Ertiga Pictures Read More on Maruti Ertiga
As more and more buyers prefer diesel cars in India in comparison to petrol, the company is expecting that 80% sales of Ertiga will be diesel only while the remaining 20% is going to come from the petrol powered model. When the company was asked about if the launch of this MPV would have an effect on its star seller hatch Maruti Swift , the company officials said that the company has increased the production of Swift from 12,000 units to 20,000, lowering the waiting period to 4.5 months from the previous 6.5 months. The company is not considering to produce CNG trim of Ertiga as Maruti's existing products powered by CNG have not been able to clock in sales across the country due to the lack of CNG stations.
Read More on : Maruti Ertiga review