The state of Nevada has recently approved the on-road testing of the Google's driverless car Toyota Prius. This license issued by the Nevada Department of Motor Vehicles is first of its kind ever issued in the United States under newly formulated laws and regulations. The test vehicle bears red license plates with an infinity symbol on the left side so that it can easily be distinguished from other vehicles. In past, there have been other car-makers who have desired to develop and test the autonomous technology in the state of Nevada but Google is the first company who has actually approached the department for the testing approval.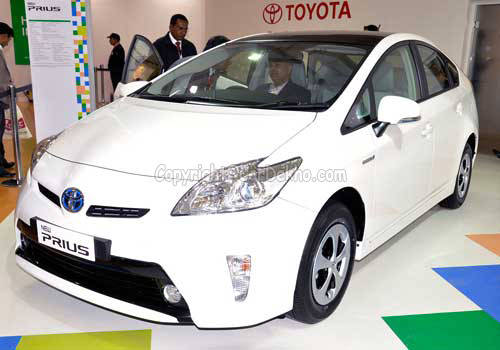 According to the Director of the Nevada Department of Motor Vehicles, Mr. Bruce Breslow, the driverless car is the 'car of the future' and infinity symbol is the best way to represent it. He also mentioned that the use of red license is done to keep the car easily recognizable by public and the law enforcement. The red plates are meant just for the test vehicles and once the Google driverless cars will be made public green license plates with infinity symbol would be used, he added. The Autonomous Review Committee of the Nevada Department of Motor Vehicles decided to meet for reviewing the safety plans, accident-reporting mechanism, employee training and system functions devised by the search-engine giant Google. This meeting has resulted after the Google driverless car has successfully completed the testing regime that involved test drives along freeways, state highways, neighborhoods of Carson City and heavy-pedestrian strip of Las Vegas.
In June 2011, the state of Nevada passed a law for the operation of driverless cars which was the result of Google's attempts to get an approval for driverless cars that can be controlled by the humans as and when required. The control of the car can be taken by the humans just by turning the wheel or stepping on the gas pedal. Last year only, a five-car crash happened which involved the driverless car and consequently Google received some negative attention from the media. This accident happened near the company's headquarters in Mountain View, Calif and as explained by Google, at the time of accident the car was being controlled by a human. A spokesperson the Nevada DMV was quoted saying that the work is still in progress and the driverless system regulates the brakes, steering and the accelerator. The spokesperson also said that Google is going to face a lot of competition as there are a lot of other companies desiring to develop this technology.
Read More on : Toyota Prius price in India