General Motors recently launched 'Smartech', the1.2 litre petrol engine the first made in India mill and now it is being learnt that the US auto giant is all set to launch its hatchback Chevrolet Beat in LPG version to be later followed by diesel version of the same. Karl Slym who was present for the launch of the new powertrain made various announcements which indicate that the GM India wishes to cement its position in the domestic auto market. It is being learnt that the new LPG version of Chevrolet Beat will land on the Indian shores in the beginning of the next week. As per reliable sources, the new car model will be priced higher than the petrol version. However, its ensures that the LPG will deliver better fuel efficiency. It is being speculated that the LPG version will be the best offering of this time due to increasing petrol prices.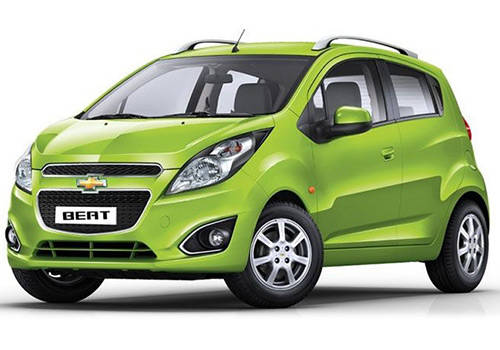 See More Chevrolet Beat Pictures Read More on Chevrolet Beat
The new Chevrolet Beat LPG version will be available as a dual fuel car just like one of its rivals Maruti Wagon R. This technology ensures that the drivers can switch between petrol and LPG as per their convenience. Besides the Chevrolet Beat, It is being speculated that Chevrolet Beat diesel will be launched by June-July 2011

Chevrolet Beat diesel engine, is expected to have under one litre engine mated with three cylinder CRDI unit. As per the speculations the diesel version is assumed to be Rs 50,0000 expensive than the petrol version.
See More Chevrolet Beat Photos Read More on Chevrolet Beat
Mr Slym also declared that by April 2011, the company will unfold its concept electric car for India and also a smaller SUV will be placed before Chevrolet Captiva. There are speculations that the new electric car is on the same line of the Chevrolet Spark electric version which at present has been shelved due to Mahindra Reva. The compact SUV will pitch against Tata Aria the Indian crossover and the yet to be launched Mahindra W210 World SUV. However, there are high assumptions that Chevrolet Volt and Chevrolet Camaro will be introduced too.
See More Chevrolet Beat Images Read More on Chevrolet Beat
These cars may take some time to land in India as till the time GM launches Right hand Drive versions. However GM will come with 6 new car models in the coming two years time. It is being learnt that Chevrolet Sonic, sedan and the hatchback is expected to be replaced by Chevrolet Aveo and Chevrolet U-VA.
Read More on : click here to read more on Chevrolet Beat