The auto titan from Germany, Audi had recently organized an especial drive for the car enthusiasts in Bangalore. Spread over three days, 13th, 14th and 15th of April 2012, the car devotees got an opportunity to have hands on experience with the much applauded Audi cars like Audi R8 Vee-ten Spyder and Audi RS5. For most, driving an Audi was like a dream come true. The Audi R8 Spyder is an awe-inspiring car known for its performance of premium quality and even better technology. This highly acclaimed power-packed car has a 4.2-liter FSI petrol engine capable of pumping out a massive power of 435 PS. The car has recorded a fine 4.8 seconds to touch zero to 100 kmph.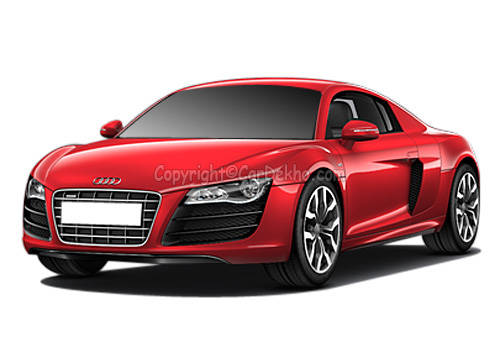 See More Audi R8 Pictures Read More on Audi R8
Audi India went a step further in creating this experience the most memorable one for its fans. The company brought together some renowned motorsport personalities of India to tip the guests on handling these power-packed cars. The famous motorsport personalities gracing the experts' panel included Aditya Patel, Gaurav Dalal, Prithveen and Rohitaz Kumar.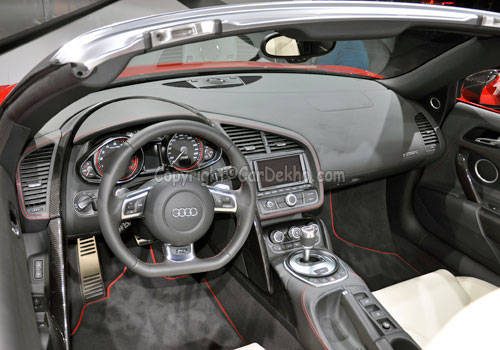 See More Audi R8 Pictures Read More on Audi R8
Launched in New Delhi earlier this year, the Audi R-drive was taken to other major cities of the country that included Chandigarh, Ahmedabad, Mumbai, Pune and Hyderabad. Now after Bangalore, the next and the last stop in the R-drive campaign is Chennai. The Audi R-drive in Chennai is scheduled for 20th April. The Audi RS5 on the other hand boasts a 4.2-liter Vee-eight engine capable of producing a monumental power of 450 BHP and a torque of 430 NM. This car is a picturesque conflux of speed and power.
Read More on : Audi R8 review