New Delhi: Audi, the German luxury car manufacturer, today announced the opening of its third showroom in the National Capital Region – Audi Delhi West at Naraina Vihar and plans the opening of a world-class service facility at Shivaji Marg in May 2012. The opening of this world-class showroom was marked with the launch of the design icon - Audi TT. Audi Delhi West showroom was inaugurated by Mr. Michael Perschke, Head, Audi India and Mr. Tarun Kapoor, Managing Director, Audi Delhi West (Sterling Vehicle & General Sales Pvt. Ltd) "The launch of Audi Delhi West showroom amplifies our presence in one of the key markets for luxury cars and provides us with an opportunity to capitalize on the growing demand for luxury automobiles in the region.
The opening of a new showroom and workshop in Delhi West reiterates our commitment to offer our customers an unparalleled luxury experience of class defining products and world-class services that truly reflect our core brand values of progressiveness, sophistication and sportiness. We are happy to be associated with Sterling Vehicles for their deep automotive market understanding and wide portfolio," said Michael Perschke, Head, Audi India. "We have already taken a prominent position in India's luxury car market with the right product portfolio and robust dealership network across the country. I am confident that our impressive sales performance YTD coupled with the launch of Audi TT and our fast expanding dealer network will ensure that Audi maintains its position as the fastest growing luxury car brand in India. Audi's brand pull in 2012 is supported by 22 awards for class defining products such as the A8, A7 and the A6 and this portfolio creates an attractive franchise for retail entrepreneurs, where we today can choose from the best partners of the automobile retail industry", said Michael Perschke, Head, Audi India.
Audi Delhi West will offer Audi's global retail experience standards to the city's luxury car buyer. The newly launched TT will be a part of the array of cars lined up at this opulent showroom. Propelled by a powerful and highly efficient 2.0 TFSI petrol engine, this high performance sports coupé is priced at INR 49,48,000 (ex-showroom Delhi) and will be available at Audi dealerships from June 2012. Spread over a total area of 9,300 sq. ft. Audi Delhi West showroom has a honeycomb aluminum façade on the exterior. With a display area that can accommodate 9 Audi cars, the showroom will display the entire model range of Audi cars available in India. Audi Delhi West will also house an Audi Shop and the Audi Exclusive elements, where customers can order customized products and purchase a variety of Audi branded merchandise.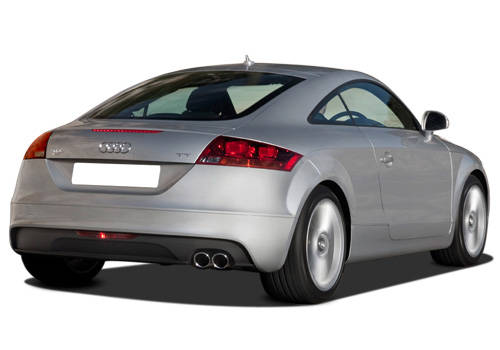 "It is a matter of great pride for us to be associated with Audi. At Audi Delhi West, we ensure that customers are provided with a distinct luxury experience that the brand with the four rings is known for globally. Audi's global leadership position and its unparalleled commitment to luxury is what has driven us at Sterling Vehicle & General Sales to deliver this world-class facility", said Mr. Tarun Kapoor, Managing Director, Audi Delhi West (Sterling Vehicle & General Sales Pvt. Ltd) Audi India plans to expand its network to 25 dealerships by the end of 2012 from its existing 17 centres. Audi opened its showroom in Nagpur last month. Last year, the luxury carmaker opened new showrooms in Delhi, Chennai, Ludhiana, Surat and Indore. Audi recorded a strong first quarter with 2269 cars delivered in India between January to March 2012 – an impressive growth of 41 percent over the same period last year (1611 cars: Jan- Mar 2011).
Powering ahead with its positive outlook for 2012, the brand with the four rings continued its growth trajectory with a sale of 1002 cars in March 2012 – a growth of 47 percent over the same period last year (681 cars: March 2011); which nearly equals Audi India's annual sales figure of 2008 (1050 cars). The Audi model range in India includes Audi A4, Audi A6, Audi A7 Sportback, Audi A8L, Audi Q5, Audi Q7, Audi RS5 Coupé, Audi TT, the super sports car Audi R8 and the Audi R8 Spyder available across the country: in Ahmedabad, Bengaluru, Chandigarh, Chennai, Delhi South, Delhi West, Gurgaon, Hyderabad, Indore, Jaipur, Kochi, Kolkata, Ludhiana, Mumbai West, Nagpur, Pune and Surat. Further developments include Coimbatore, Lucknow and Mumbai South.
Read More on : Audi TT 2013