With the launch of Audi A8 L 4.2 TDi which is due in a few hours, Audi will be adding another model to the A8 lineup which currently includes the 3.0 TDi Quattro which is the base model, followed by the FSi 4.2 which forms the mid-segment for the A8 and finally the top of the range is the 6.3 W12 Quattro. The new 4.2 TDi will find its position between the 4.2 FSI and 6.3 W12. The A8 TDi 4.2-litre specs , reveal a car which will take the A8 line up a notch higher with its 4.2-litre V8 turbo diesel engine and further enhanced luxurious features.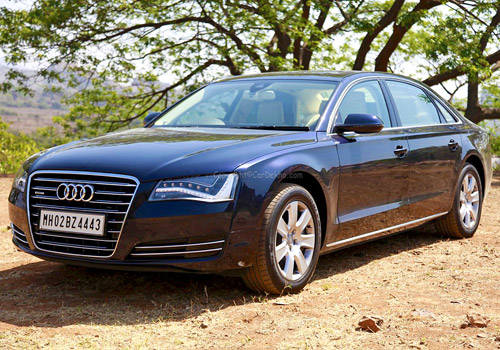 Audi cars fall in the luxury segment of the Indian auto market, a segment which is incomplete without a mention of brands like BMW and Mercedes. BMW and Mercedes-Benz have been in India much before Audi entered and from then till now, these 3 brands have been leading the segment with no close 4 th competitor. Mercedes-Benz just brought in their B-Class, BMW rolled in their new 3-series and now its Audi's turn to be the centre of attention with the A8 4.2 TDi.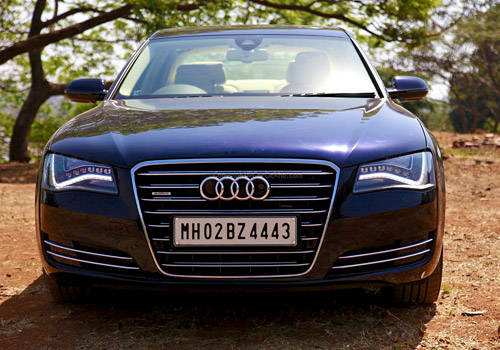 Audi A8, BMW 7 series saloon and Mercedes-Benz S-Class, all fall in the same segment and cater to the same kind of audiences. So far, the three brands have built their own unique identities and each is known for a unique character trait. Coming to a brief comparison between the three models that would be locking horns, namely; Audi A8 4.2 TDi, BMW 7 Series and Mercedes-Benz S-Class…
In the terms of the engine, as the name itself suggests, Audi will be a 4.2-litre TDi engine, capable of producing a power of nearly 345bhp of peak power and will be mated to a ZF 8 speed automatic triptronic transmission. BMW 7 Series saloon has the 3.0-litre version for its 730d which is the diesel model in the 7 series model. Mercedes-Benz S-Class has the 350 CDI model which has a 3.0-litre engine with V6 and also the remarkable tag of BlueEFFECIENCY. In terms of capacity the Audi mill is the largest and is more powerful in comparison. The drive of the BMW is no doubt more comfortable whether one is driving it or at times when it is being driven by a chauffeur.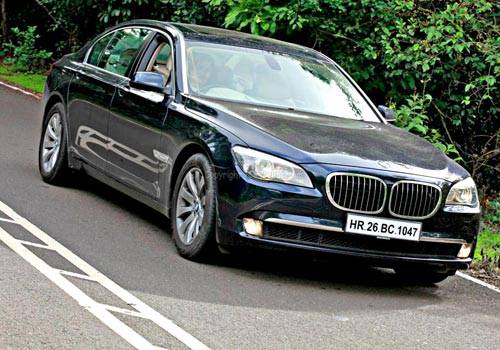 The Audi A8L is 5267mm in length, 1949mm wide and has a height of 1471mm. BMW 730d on the other hand is comparatively smaller in dimensions with a length of 5212mm, width of 1902mm but with a height of 1478mm which is 7mm more than the A8L.Talking about Mercedes-Benz 350CDI, the length of the car is longer than BMW but still shorter than the Audi at 5226mm, width of 1871mm and height of 1479mm. The figures state clearly that in comparison the Audi will be more spacious.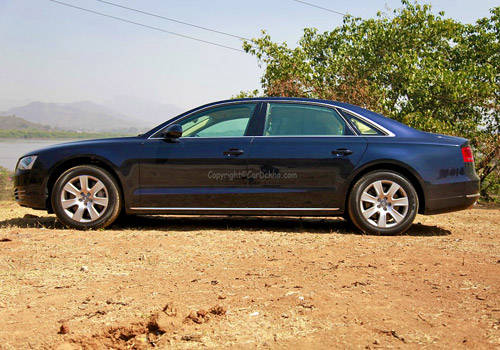 Coming to comfort features, all the three cars are loaded with features starting from basics like AC with automatic climate cooling, comfortable and well finished seats and dash to premium features like the rear sear unique entertainment system, ABS and other special safety features. Both BMW and Audi models come loaded with head up display (HUD) and along with this, A8 has a rear fridge as well. The list of features in these cars can go on and on…

In terms of price, the Mercedes-Benz 350d falls in the price range of Rs. 93.34 Lakh (Ex-Showroom New Delhi) and the BMW 730d is tagged at Rs. 85.90 (Ex-Showroom New Delhi). The price for the A8L 4.2 TDI is yet to be revealed so, a few hours from now and we'll have a clarity on that as well but on an approximate basis, the car will be priced close to Rs. 1crore.
Overall, standing true to their brand identities, Audi A8L is a luxury sedan, associating with those who love to be driven around in all comfort. BMW 7 series on the other hand is for those who love to sit behind the wheel and drive a super luxurious car that makes them feel classy. While Mercedes-Benz S Class is a symbol of prestige and pride. What suits you?
Stay tuned for the launch and details of the A8 TDI…
Read More on : Audi A8 review