Over-shadowed by the success of Volkswagen Polo, Skoda Fabia hatchback has been working with an old model which is speculated to be due for a renovation by 2014. The details on the upgrades that the new model of Fabia is expected to get have hit the web. The upgraded platform is going to be the USP of the 2014 Fabia. The initial PQ24 platform will be replaced by the new and improved MQB platform. The new MQB platform shares parts and architecture which results in more time and cost efficient car production.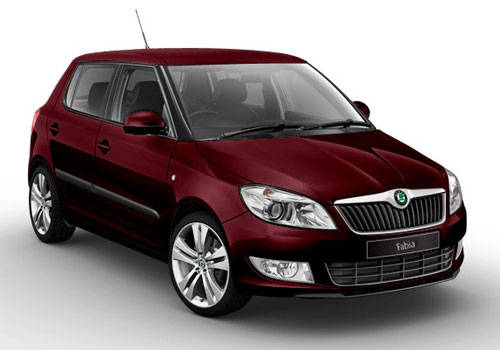 See More Skoda Fabia Pictures Read More on Skoda Fabia
The new platform will make 2014 Skoda Fabia a lot lighter than the present version and also the wheelbase will be a bit more elongated. Owing to the elongated wheelbase, the 2014 model of Fabia will get a bigger boot with a capacity of 350 liters. Under the hood, the car is supposed to be upgraded with the latest petrol and diesel engines. The 1.2-liter TDI turbo diesel engine and the 1.2-liter TSI turbo petrol engine will be rejuvenated before getting affixed to the car. The gearbox however, is not going to undergo any upgrade or replacement.
See More Skoda Fabia Pictures Read More on Skoda Fabia
The design of 2014 Skoda Fabia is the other significant factor that is sure to attract a lot of buyers. Based on the new design philosophy - Vision D, of Skoda, the car is rendered with a new C-pillar and freshly designed taillights that are sure to seize some attention. The front gets a new grille and beatifically stretched flat headlights. The new design concept is expected to change the game for Skoda Fabia and even Volkswagen Polo might have to get a face-lift to maintain its position as a premium hatchback.
Read More on : Skoda Fabia India