BMW 7 series which got plausible reviews on its arrival three years back is going to come back with new facelift. As the photos of 2013 Mercedes S Class are surfing all over internet and creating buzz in automobile market, the German Automaker Company BMW is leaving no stone unturned in moving along with same pace. According to a relevant source, BMW is testing 2012 BMW 7 Series, the car has also undergone some changes. Expected to launch in late 2011 or by 2012, BMW will once again enter the race with refurnish face of 2012 BMW 7 Series.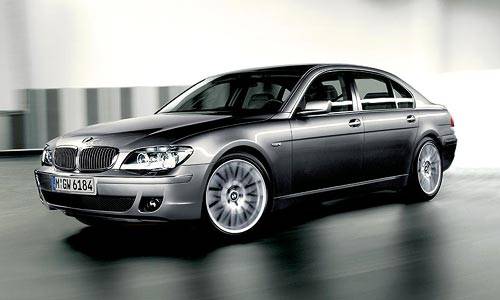 See More BMW 7 Series Pictures Read More on BMW 7 Series
As per speculations, BMW is going to change the front look of the car accompanied by minor changes in interiors and engine performance. Rumor has it that some changes in set of headlights are going to take place.With Mercedes planning to launch next generation Mercedes S-Class in 2013, the journey of BMW is not going to be easy for sure. Needless to say, BMW 7 Series was breakthrough edition which created milestones in sales reports and this time also BMW would like to create the same charisma with facelift edition of 2012 BMW 7 Series.
See More Mercedes Benz E Class Pictures Read More on Mercedes Benz E Class
Keeping up with the track record of offering high-performance with high-tech features and safety as priority, this time also BMW will deliver the excellence. In terms of competition, 2012 BMW 7 Series will get good competition in the price range with the Audi S6, Mercedes-Benz E-Class, the Lexus LS460 and Cadillac STS-V.
Read More on : BMW 7 Series