The much favored MPV (Multi-purpose Vehicle) Xylo, from the Indian auto giant Mahindra and Mahindra has recently crossed the milestone of over one lakh vehicles traversing the Indian roads. A much of the contribution has been done by the stylish new Mahindra Xylo that was launched in this year and boasted bucket full of changes and features. Mahindra Xylo is made available to the customers in five different variants in which three different engines are performing exceptionally well; even the 120bhp mHawk engine is also doing duty. The success story of Mahindra Xylo also involves the high level of customer satisfaction which has aided in bagging a market share of 25 percent in the core MPV segment in the fiscal year 2012 (SIAM, UV2 category).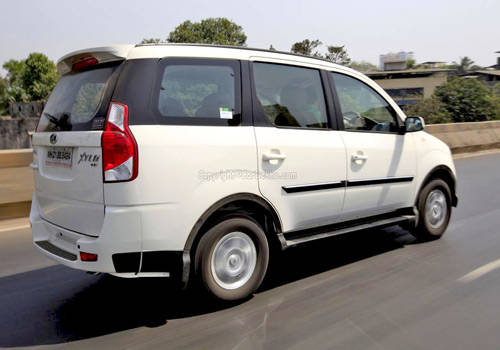 The Chief Executive of the automotive division of Mahindra & Mahindra, Mr. Pravin Shah, has congratulated everyone on this achievement by Xylo MPV. He mentioned that the car has tasted success right from its introduction and on account of its passenger centric features has set new benchmarks in the luxurious space. He added that the achievement of this milestone is the direct proof of its exceptional customer satisfaction and popularity.
The journey till this milestone has not been an ordinary one for this car as it has won a number of awards during this time which includes MPV of the year award from the ET Zigwheels and utility vehicle of the year from CNBC Overdrive and NDTV Profit.
Apart from being rated as the highest customer satisfying car and best suited for urban women by the HT Mars Survey in 2010, the car has also won the Family Car of the year title by BBC Top Gear. The Mahindra Xylo has gone as far and high as Limca Book of World Records in which it entered for the fastest west east rally by a 4 wheel vehicle.
Read More on : Mahindra Xylo review